Celine Dion's Husband Wanted to Die in Her Arms Yet She Still Regrets Not Granting His Last Wish
Songstress, Celine Dion, was madly in love with her husband and manager, Rene Angelil. The couple built a wonderful life together and worked well as business partners.
Rene Angelil and Celine Dion┃Source: instagram.com/celinedion┃Source: Getty Images
Canadian singer Celine Dion initially kept her relationship with her future husband, Rene Angelil, under wraps. Per Good Housekeeping, Dion only disclosed that she and Angelil were an item five years after they began their romance.
Advertisement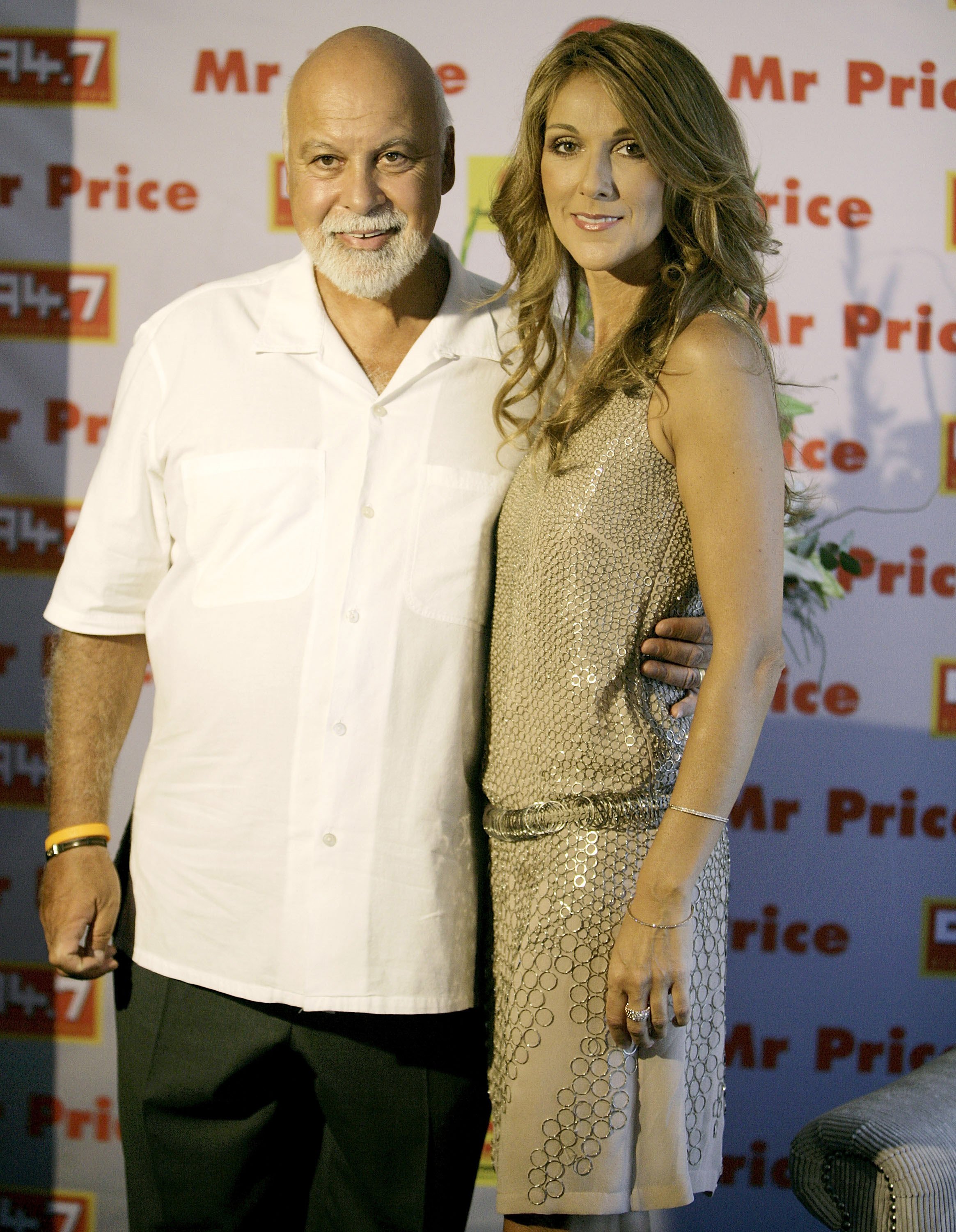 Music producer Rene Angelil and his wife singer Celine Dion attend the Taking Chances World Tour press conference at the Primedia Broadcasting Studios on February 21, 2008 in Cape Town, South Africa ┃Source: Getty Images
The couple went on their first official date in 1987 when she was 19 (but Dion revealed they started seeing each other a year before that).
The Golden Globe Award winner announced her relationship with Angelil in her album, "The Color of My Love," and was hesitant about being vocal about it because of their 26-year age gap. Dion explained that she was skeptical about how other people would receive their romance.
Advertisement
"When you're in love, you want to scream it to the world."

"I was afraid of what people would think," she admitted, but the vocalist said she could not keep it a secret any longer because she wanted to proclaim her love for Angelil:
Advertisement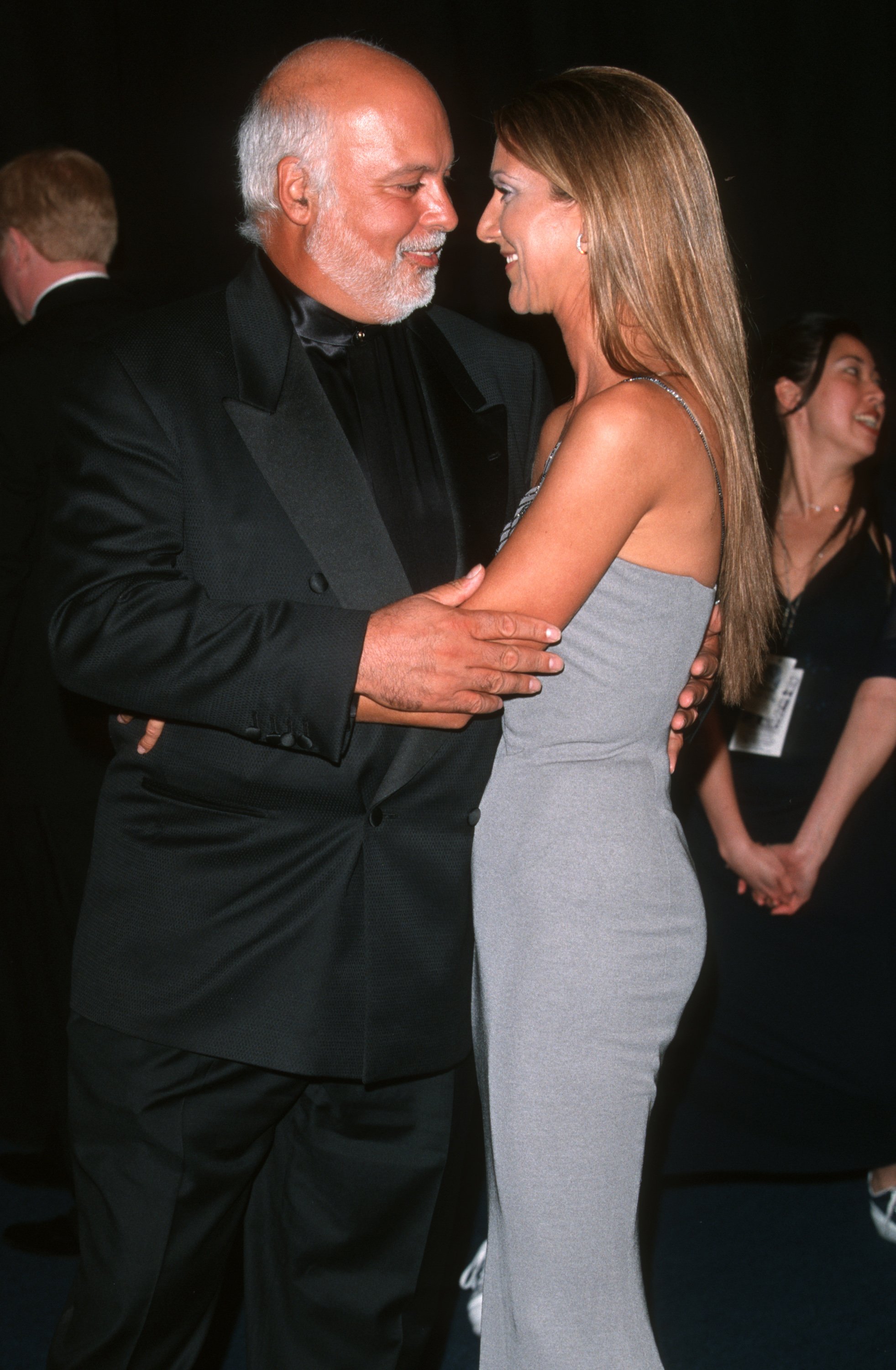 Rene Angelil and Celine Dion during the 41st Annual Grammy Awards ┃Source: Getty Images
Only four years into their marriage, the music producer and "The Power of Love" singer faced some hardships. In 1998, Angelil was diagnosed with throat cancer.
Dion and Angelil eventually followed their hearts and wed in a televised extravagant wedding ceremony at Montreal's Notre Dame Basilica on December 17, 1994. She was 26, and he was 52.
Advertisement
Upon the diagnosis, Dion decided to put her demanding career on the back burner so that she could care for her beloved husband. In 2002, two years later, Angelil's cancer went into remission.
However, after years of trying to conceive through fertility treatments, Dion gave birth to the couple's first child, a son named Rene Charles, on January 25, 2001.
Reflecting on those daunting years, she said they had been on a roller coaster ride. Apart from dealing with the disease, the couple desired to start a family, but that journey took longer than expected as Dion had fertility issues.
Advertisement
Following several rounds of IVF, Dion and Angelil welcomed fraternal twin boys: Nelson and Eddy on October 23, 2010.
The following year, Dion took another break from her career to look after the father of her brood.
Unfortunately, the pair were devastated again once they learned that Angelil's cancer had returned in 2013. That same year in December, he went under the knife to have the tumor removed.
In an interview with "TODAY" in September 2019, she revealed that she received a text from her spouse before he passed:
Angelil Lost His Long Battle with Cancer
Sadly, Angelil lost his fight with cancer and died in January 2016. Regrettably, his wife was not by his side because she had a night's performance.
"He called me before a show and gave me a little message, 'I love you.' And when I came home that night, it was very, very late. And I didn't want to come and wake him up to kiss him, to wake him up, and then he can't find sleep again. And the next morning, he was gone."

Dion emphasized that before Angelil took his last breath, they "said goodbye." The five-time Grammy Award winner shared she told her husband "to go in peace" because she did not want him "to worry."
Advertisement
Advertisement
She explained that all her life, he was concerned about her thriving musical career, their kids, and everything else in between.
"The kids are fine. I'm fine. I promise you we're going to be OK. Please leave in peace. I don't want you to worry."
Dion asked her longtime love to "trust" her and reassured him that their children were okay, including herself:
Dion Feels at Peace Knowing Her Spouse No Longer Suffers
Dion expressed that the talent manager gave her strength which makes her feel at peace because he is no longer "suffering" from the disease:
Following Angelil's death, Dion candidly spoke about his last wishes. She told ABC News in May 2016 that her husband of 21 years wanted to die in her arms. The fact that he never got what he wished for left her living with regret.
"I'm happy he's not suffering anymore."

Advertisement

Advertisement

The celebrated artist added that the grit she possesses "he has given it to me all my life." Dion said that although her beloved spouse is no longer alive, he still lives inside her.

"I would be lying if I said I'm fine. I think of you at least a hundred times. I miss you."

She still keeps honoring him with tributes on social media and expresses her love for him. In January 2022, the mother of three posted a black-and-white image of Angelil and shared that she misses him terribly:

In January 2021, Dion wrote another heart-breaking message on her Instagram account alongside a photo of the couple holding hands.
Advertisement
Advertisement
Once again, she emphasized how much she misses him while asking him to continue looking over her and their kids. "You are in our hearts and our lives forever. We love you."
Six years after Angelil's death, Dion has not remarried. She spoke openly about her love life, sharing that she was not dating anyone because she was not ready. Instead, she noted that she was fortunate enough to have the people in her life because they made her "laugh."
Dion once stated that losing Angelil and having her brood lose their father "was quite something." She noted the father of three dedicated his whole life to her and that, to date, having them as a reminder, he still lives within them. The doting mom stated the singer is still a part of their daily lives, making her feel strong.
Advertisement
When it comes to matters of the heart, Dion said she was mainly passionate about her children and life itself, adding romance was the last thing on her mind. However, she did not rule out the possibility of finding love again and walking down the aisle one day.