'The Bachelorette' Finale: Rachel Says Aven 'Didn't Know' Tino Was Still on Stage
[Spoiler alert: The Bachelorette Season 19 finale spoilers ahead.]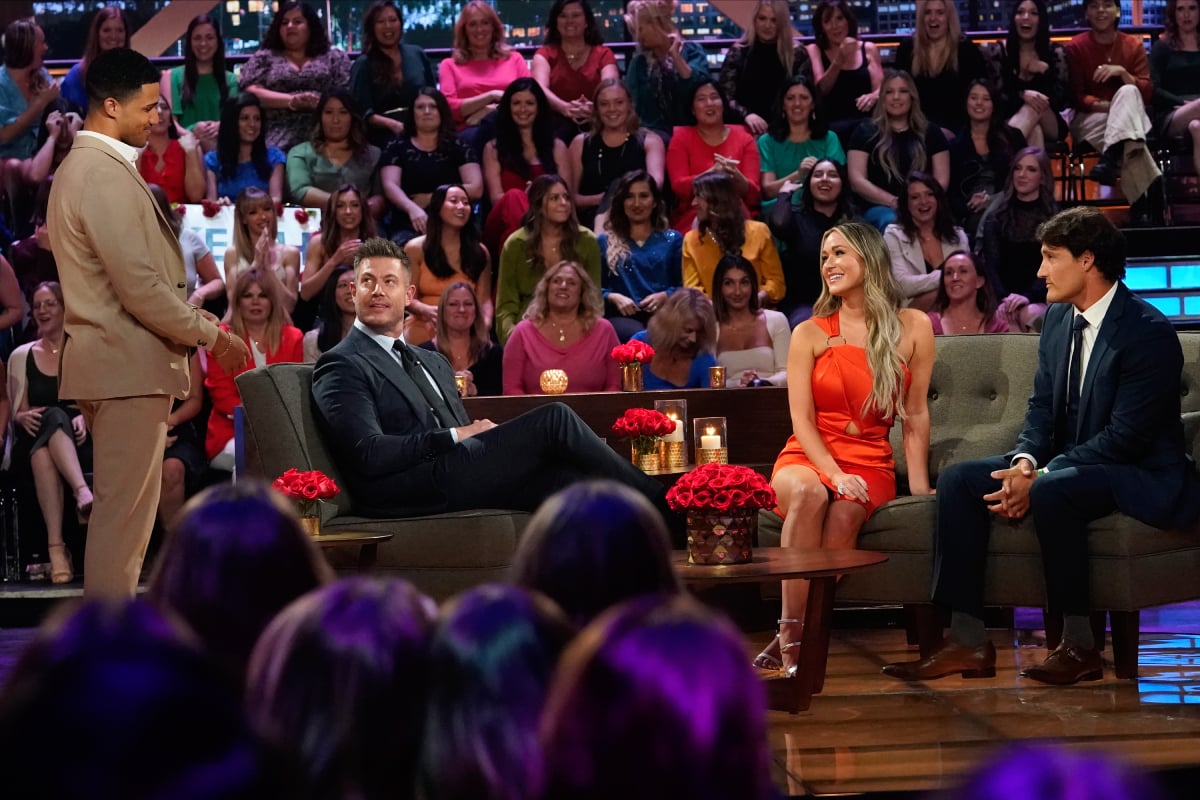 The Bachelorette finale has received some backlash for a dramatic twist involving Aven Jones that happened during After the Final Rose. Rachel and Tino broke off their engagement after Tino kissed another woman. The ex-couple then sat down to talk about ATFR. Eventually, Aven appeared on stage and left with Rachel, a move many fans were unhappy about. However, Rachel recently shared that Aven didn't know Tino would still be on stage.
Rachel and Tino met to talk again on After the Final Rose. With Tino still on stage, Jesse Palmer announced that someone else was backstage to see Rachel, and Aven Jones appeared. Aven was Rachel's runner-up on The Bachelorette. The pair broke up when he expressed hesitation about getting engaged so quickly.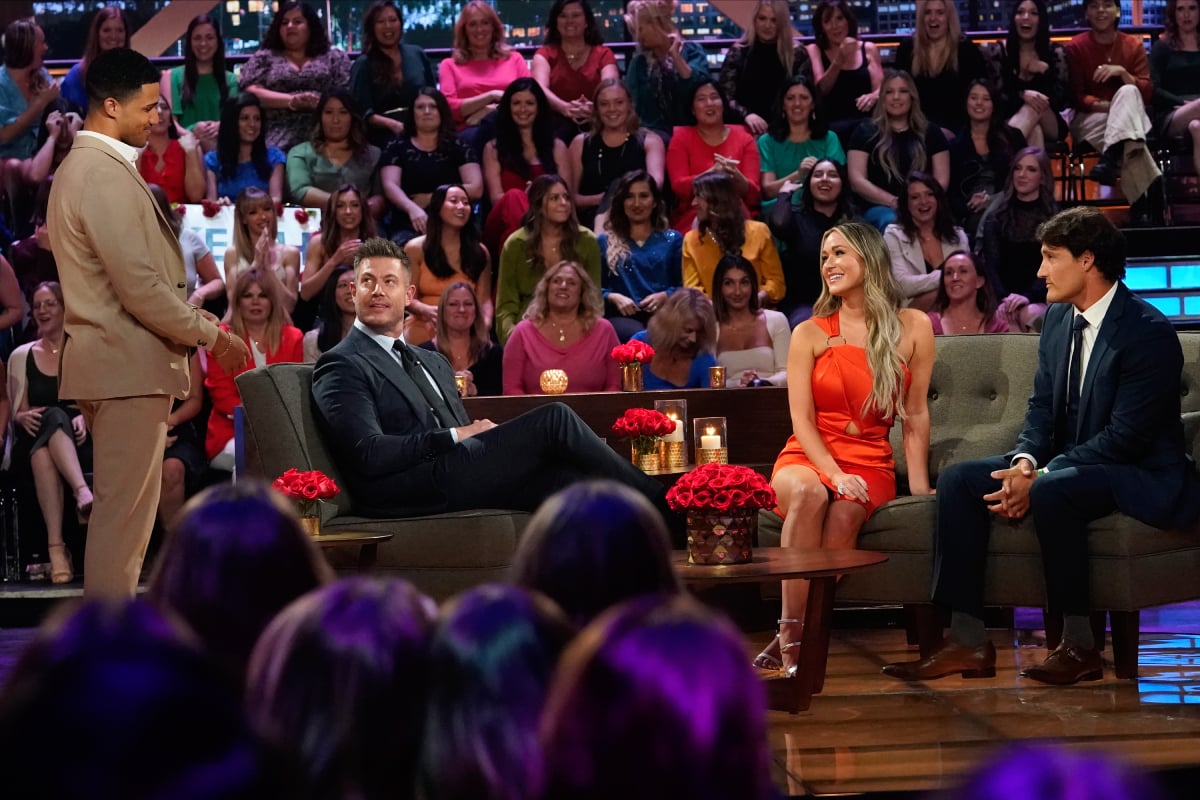 Aven showed up to the After the Final Rose special
The Bachelorette 2022 finale really might have been the most dramatic of all time. Tino proposed to Rachel, and she accepted, but things took a turn. After Rachel found out that Tino kissed another girl, she gave Tino the ring back, ending their engagement.
Rachel says Aven 'didn't know' Tino was still on stage during 'The Bachelorette' finale
Aven walked out with Tino still on stage and then left with Rachel, leaving Tino alone. While Bachelor Nation is not excusing Tino's cheating, many fans feel that humiliating Tino in front of a live audience was a tasteless move. However, Rachel clarified that Aven never meant to do that to Tino.