Harry Said Mom Diana Was a Naughty Parent — He Can Feel Her Watching over Him Raising Kids like She Did "
It's over two decades since The People's Princess, Princess Diana, passed away in a tragic car crash. Her son, Prince Harry, holds beautiful memories of his childhood, remembering Diana as a naughty parent who, even in death, has influenced how he parents his two children.
Prince Harry | Princess Diana [Inset] | Harry, Meghan and Archie [Inset] | Princess Diana with Harry | Source: Getty Images
Prince Harry was only 12 when his mother, Princess Diana, died tragically following a car crash in Paris in August 1997. The princes, Harry and William, had been vacationing at the Queen's Balmoral home with their cousins when their mother died.
Advertisement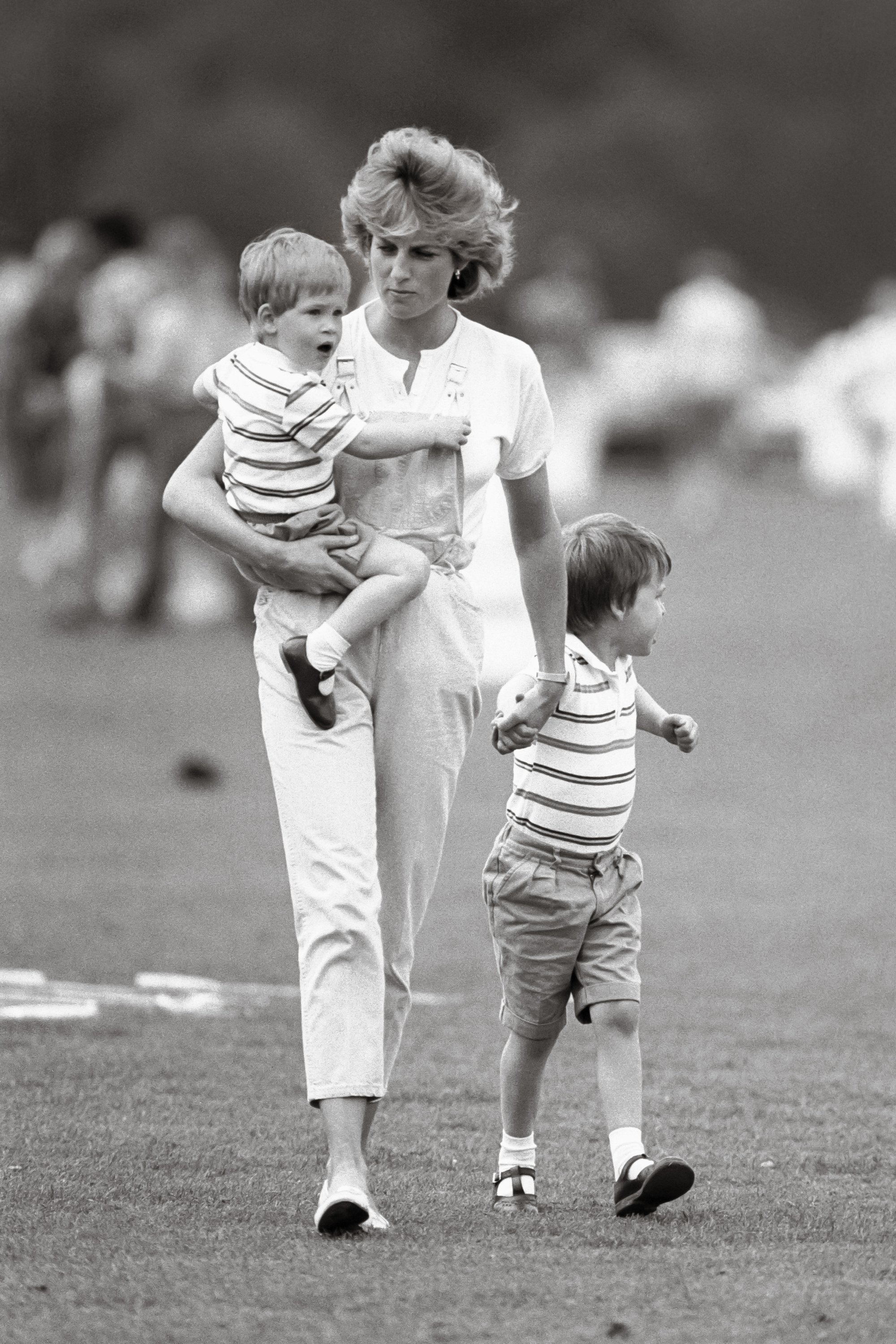 Diana, The Princess Of Wales, And Prince William,And Prince Harry, At A Polo Match, Smiths Lawn, Windsor in 1987 | Source: Getty Images
During the 20th anniversary of Diana's death, HBO aired a documentary, "Our Mother Diana: Her Life and Legacy," in which the brothers shared beautiful memories of their departed mother.
On the day she died, Harry and his older brother Prince William spoke to their mother on the phone, but they still have regrets about their final conversation.
Advertisement
"If I'd known that that was the last time I was going to speak to my mother, the things I would — the things I would have said to her."

William says if he had known that was the last time he spoke to her, he would not have been so blasé. Harry shares the sentiments, saying he will regret how brief that phone call was for the rest of his life. He quipped:
Advertisement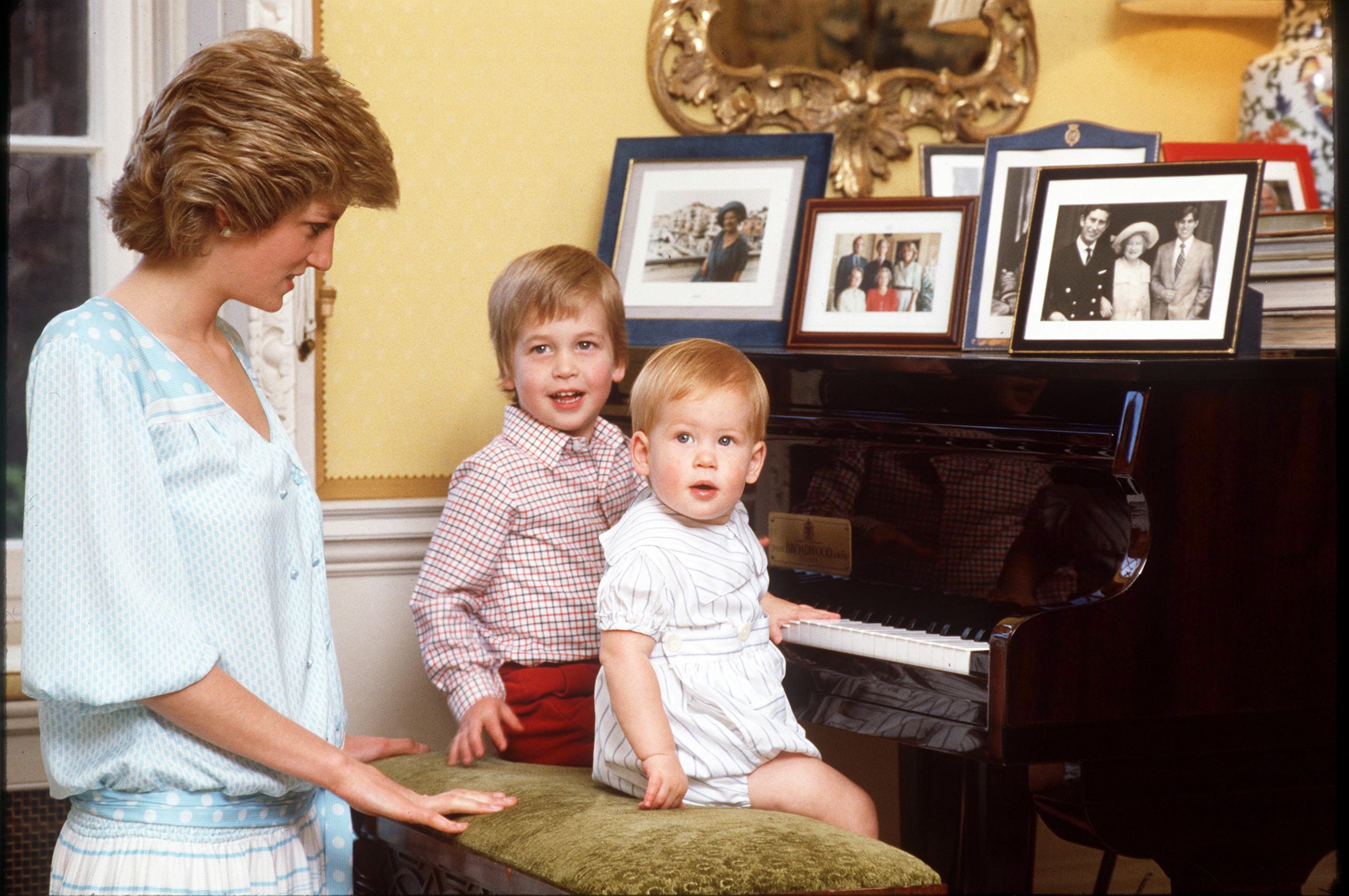 Princess Diana With Prince William And Prince Harry On The Piano At Home In Kensington Palace in 1985 | Source: Getty Images
Named the people's princess, Diana had earned the title fair and square for touching many lives in Britain and worldwide with joy and comfort. It is a constant question for the brothers to wonder what public role she would have played and the difference she would have made in the world.
More than two decades later, the princes say not a day goes by without them wondering what she could have been as a mother and a person if she had not met her untimely demise that fateful August morning.
Advertisement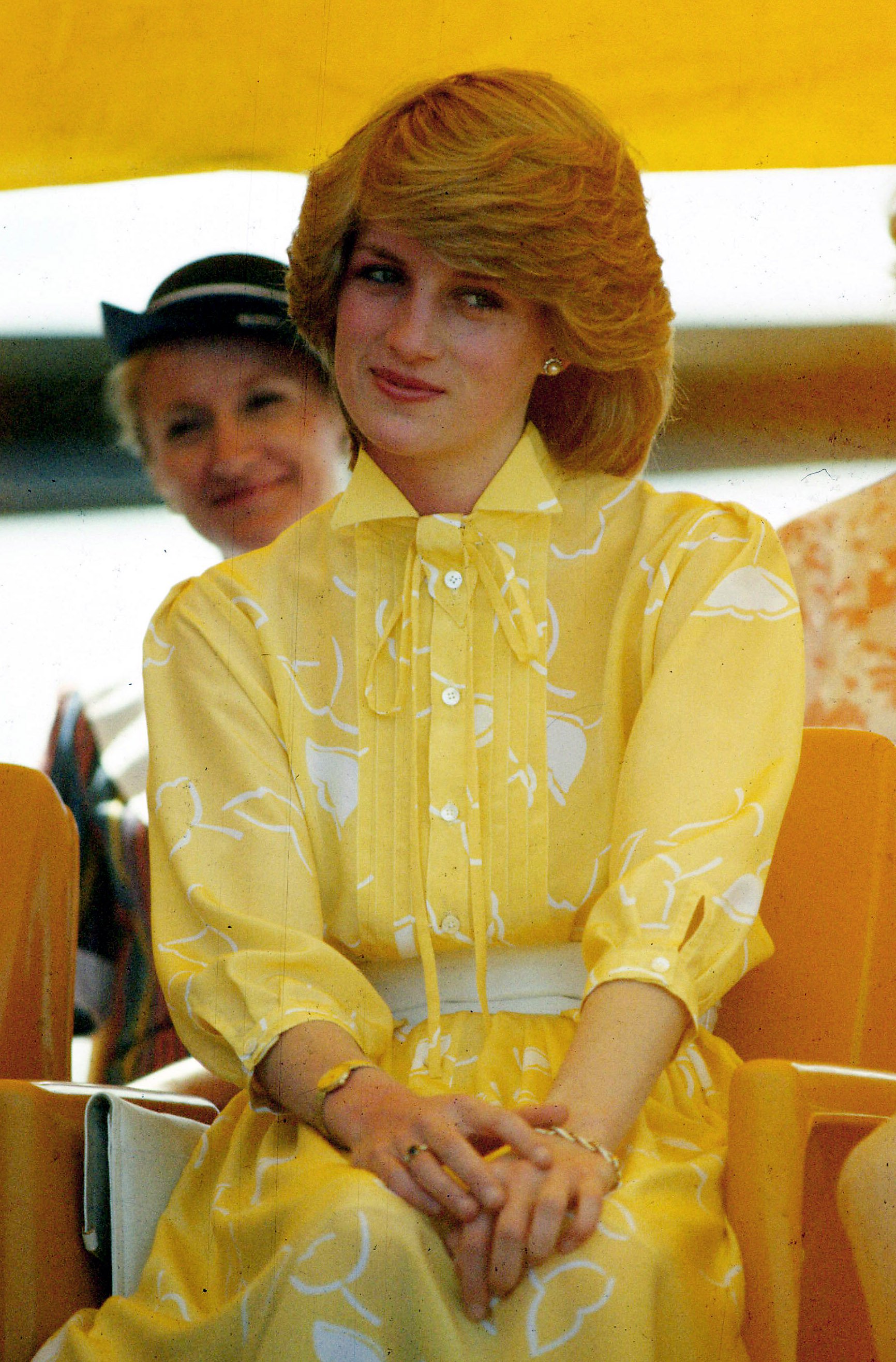 Princess Diana was visiting Alice Springs with Prince Charles, Northern Territory 21 March 1983. | Source: Getty Images
How Harry Remembers Diana as a Mom
The world was at a loss when Diana died all those years back. She was beloved at home and abroad, and her death hit hard. However, memories of her still linger in many people's minds, especially Harry's.
But despite the heartbreak from losing his mother and the constant wish that she was still here, Harry still holds beautiful memories of how wonderful a mother she was, even if he did not have long with her.
Advertisement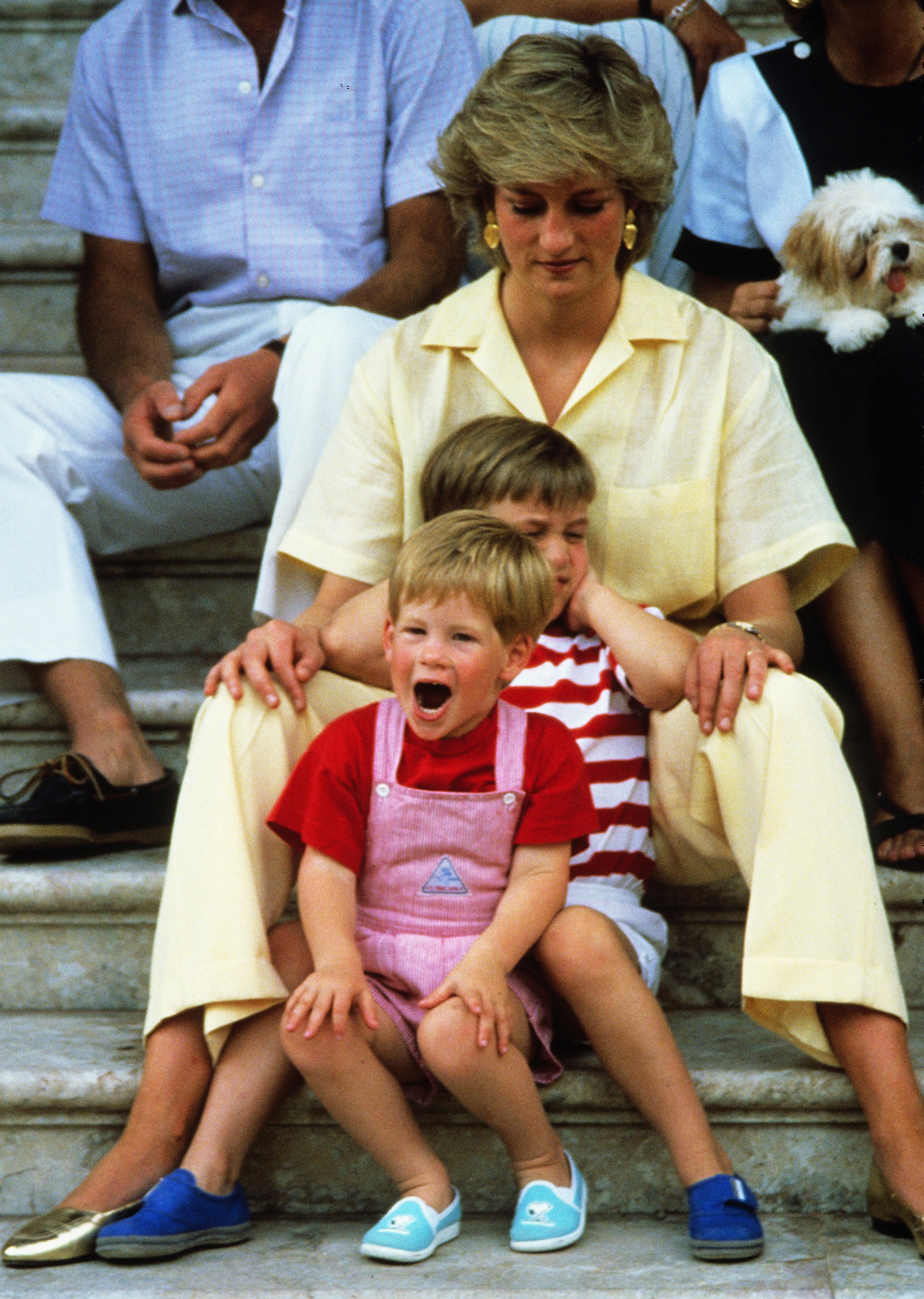 Diana, Princess of Wales, wearing a yellow jumpsuit, Prince William and Prince Harry sit on the steps of Marivent Palace with members of the Spanish Royal family on August 10, 1987 in Palma, Majorca | Source: Getty Images
"She was one of the naughtiest parents. She would come and watch us play football and, you know, smuggle sweets into our socks."
Harry says his earliest memory of his mother was her telling him and William to be as naughty as could be as long as they did not get caught. He reminisces: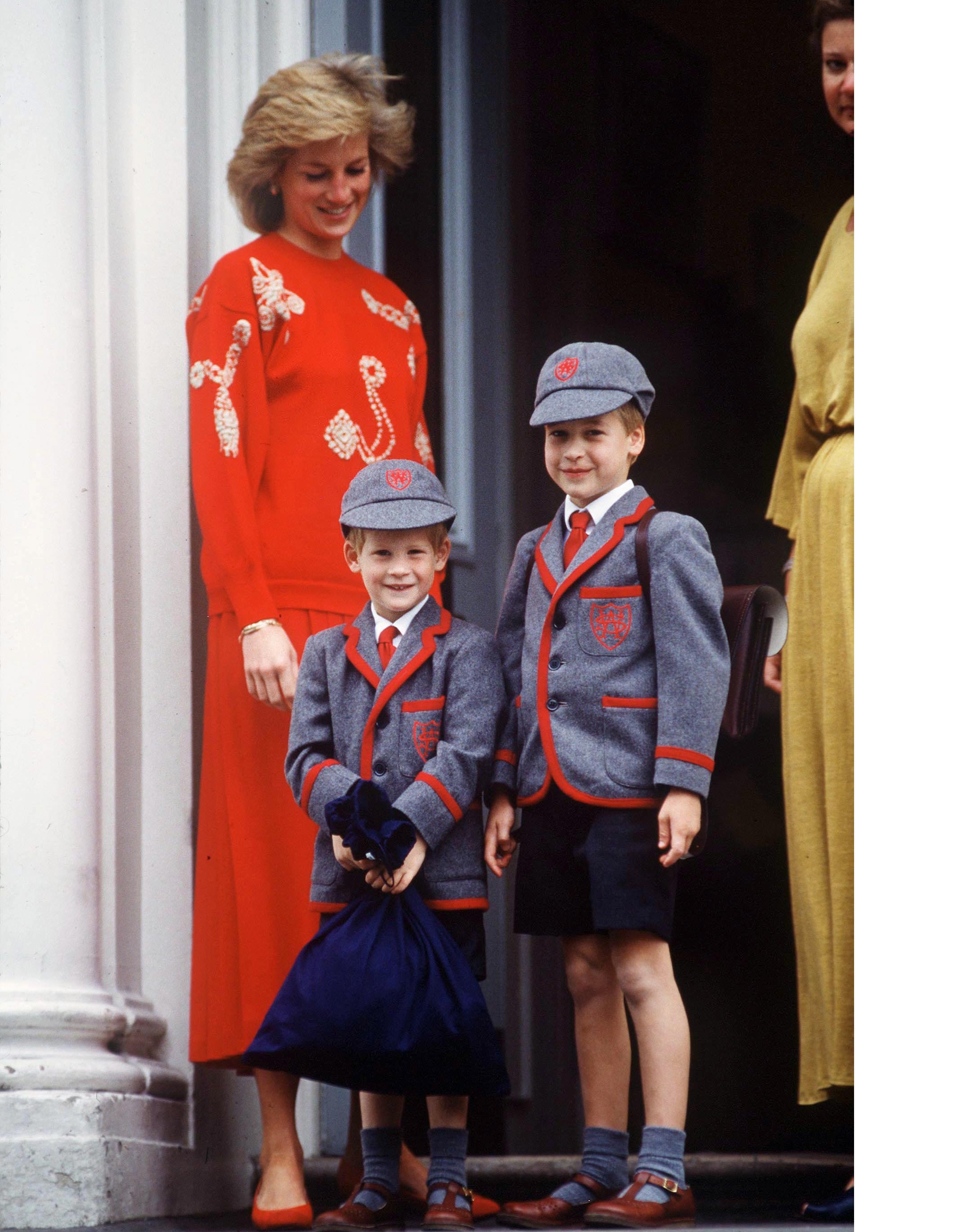 Princess Diana With Prince William And Prince Harry On Harry's First Day At Wetherby School | Source: Getty Images
Harry remembers that Diana was a kid through and through and loved to have fun. He recalls her laughter, one he says was crazy, but that illuminated the pure happiness on her face.
William remembers how he came from school one day to find their mother had organized for supermodels Naomi Campbell, Cindy Crawford, and Christy Turlington to meet him. He remembers going so red in the face he did not know what to say. In truth, he says, he was so stunned he fell on the stairs on his way out.
Advertisement
"She made the decision that no matter what, despite all the difficulties of growing up in that limelight and on that stage, she was going to ensure that both of us had a normal life as possible."

But despite the privileges Diana could afford her sons, she strived to give them a regular life. She would sneak them into cinemas, take them out for burgers or drive them the country lanes with the roof of her BMW down and listen to Irish singer-songwriter, Enya. Harry recalls: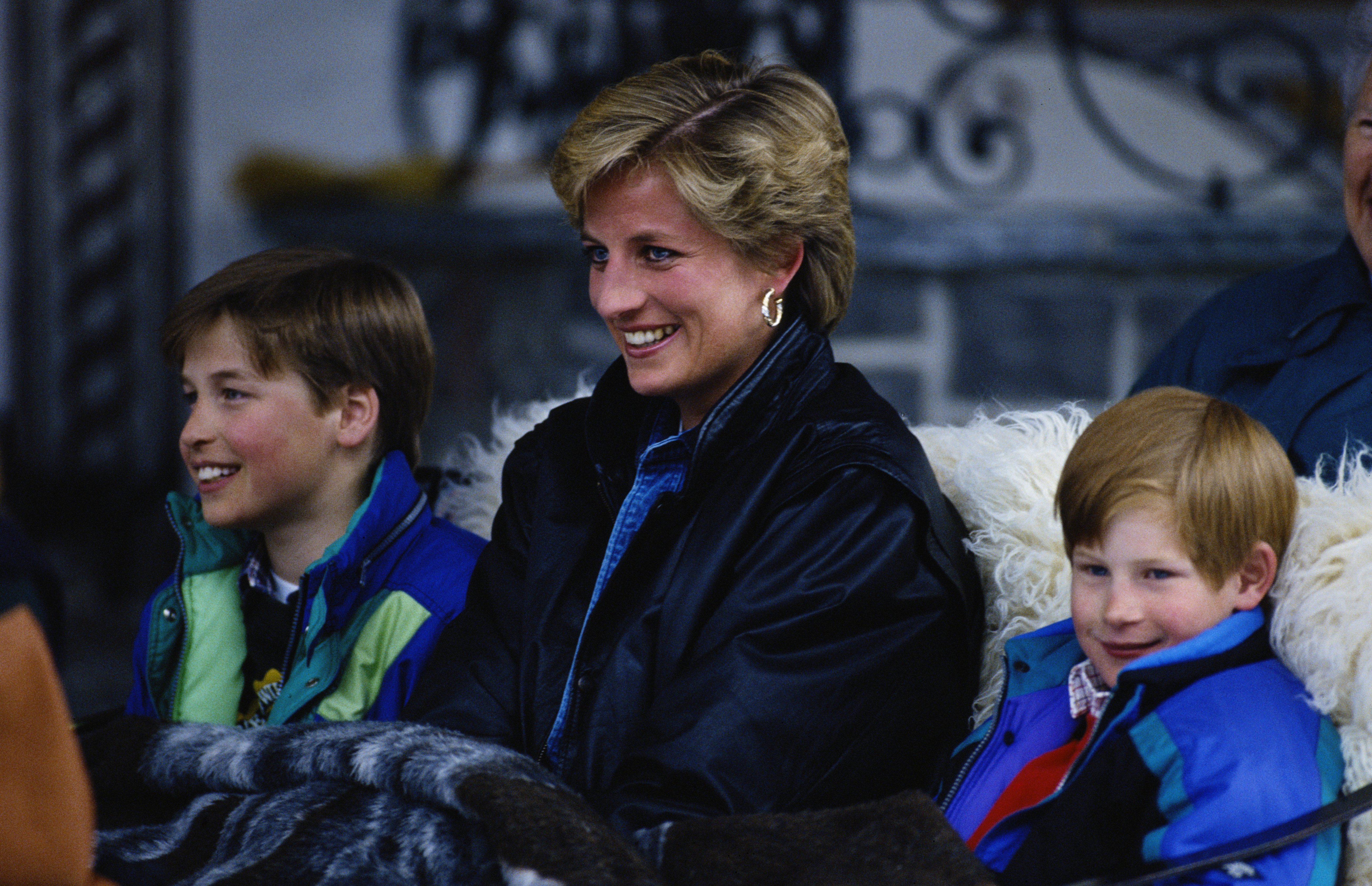 Princess Diana With Prince William And Prince Harry In Lech, Austria. | Source: Getty Images
Advertisement
To keep his beloved mother's legacy alive, Harry took up her public work in Angola, trying to aid in the call for an international ban on landmines. He declared that trying to finish what his mother started was incredibly emotional, adding:
"Everything that I do reminds me of her."

Diana Highly Influenced Harry's Parenting

Harry was only a young boy when Diana waved the world goodbye, but memories of his mother's parenting are forever engraved in his mind. And it is those memories that have influenced the kind of parent he is to his two children, Archie, 3, and Lilibet, 1.
Twenty-five years after her demise, Diana remains a constant presence in Harry's life, especially now that he is a parent.
Advertisement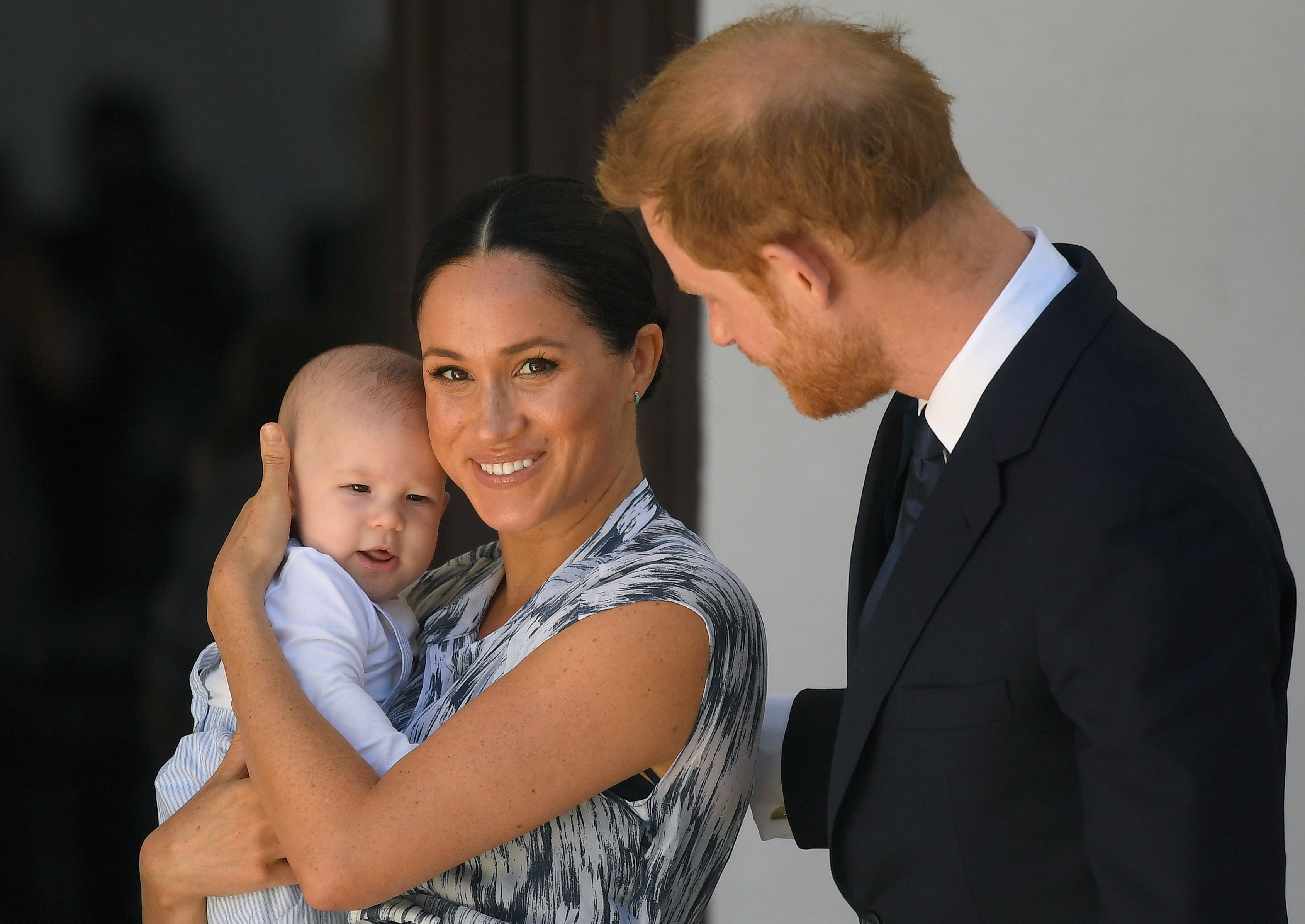 Prince Harry, Duke of Sussex and Meghan, Duchess of Sussex and their baby son Archie Mountbatten-Windsor in South Africa on September 25, 2019 in Cape Town, South Africa. | Source: Getty Image
Harry has also kept his mother's memories alive in his children by putting up the late princess's photos in their home. He says while he does not have to tell them everything that happened, he is more than thrilled for them to get to know their grandmother.
A source disclosed to ET that Harry was bent on raising his kids with Meghan in as regular an upbringing as possible, just as his mother did with him and William. Archie and Lilibet have already built a relationship with their maternal grandmother, Doria Ragland, who holds a prominent role in the family.
Even as he raises his two babies with his wife, Meghan Markle, he says he feels his mother's presence almost daily and is convinced that she is watching over his family.
Advertisement
"I wish she was around for Archie…It makes me really sad because she should be here."

Understandably, he regrets that his babies never had the chance to meet their grandmother and wishes she was around for them. He shared:
Advertisement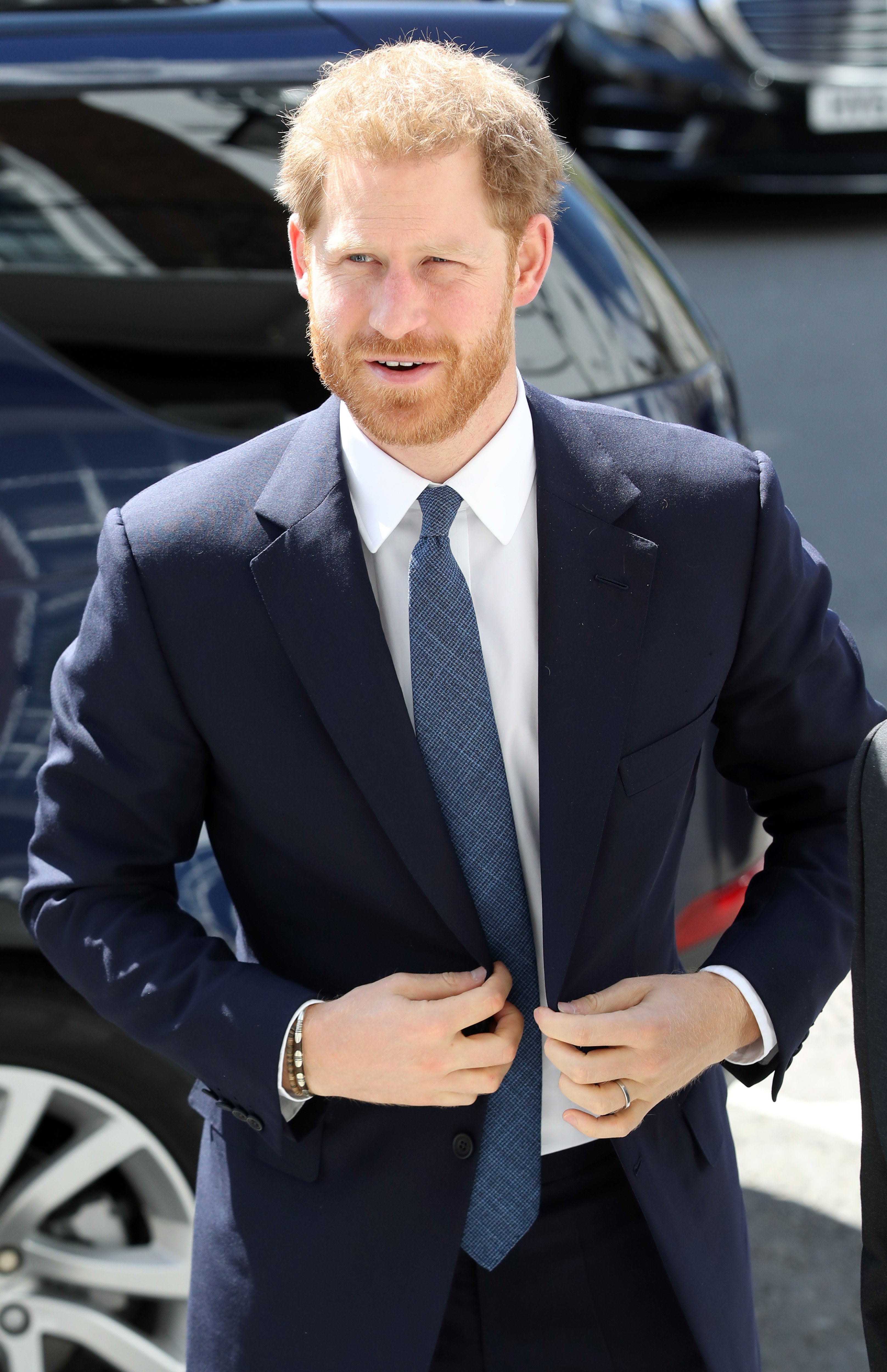 Prince Harry, Duke of Sussex arrives at Chatham House on June 17, 2019 in London Colney, England | Source: Getty Images
"I want it to be a day to share the spirit of my mom with my family, with my children who I wish could have met her. Every day I hope to do her proud," he added.
On the 25th anniversary of Diana's death, Harry paid an emotional tribute to his mother, saying he did not want her memories forgotten. Speaking at the reception of Sentebale charity, a charity he co-founded in Aspen, he said he wanted that to be a day filled with his mother's memories and those of the wonderful work she did.