Fans Think Kim Kardashian Is 'Cursed' After Wearing Marilyn Monroe's Iconic Dress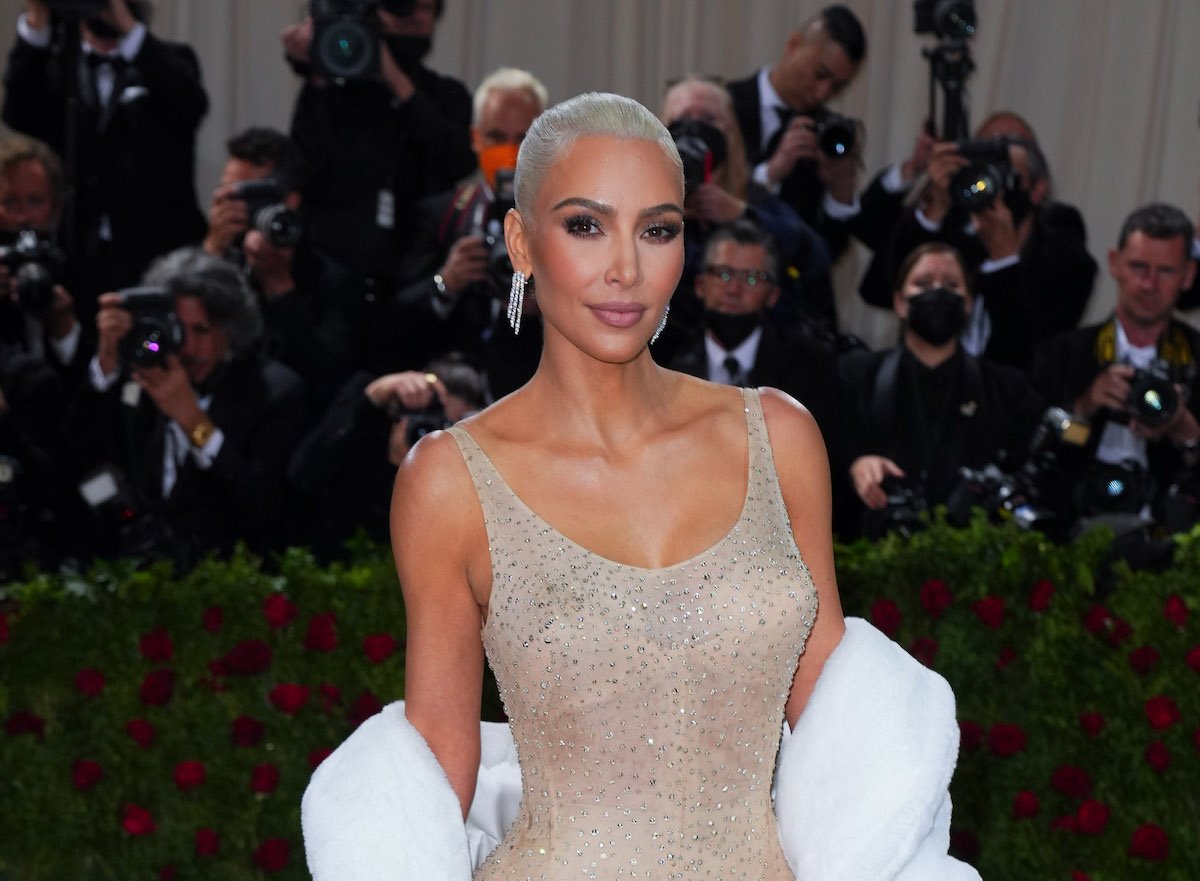 Kim Kardashian wore a Marilyn Monroe dress to the 2022 Met Gala
A dress hasn't been discussed so much since the infamous white and gold/black and blue garment that took the internet by storm in 2015. Kim Kardashian wore a nude, sparkly Marilyn Monroe gown to one of fashion's biggest nights of the year, the 2022 Met Gala.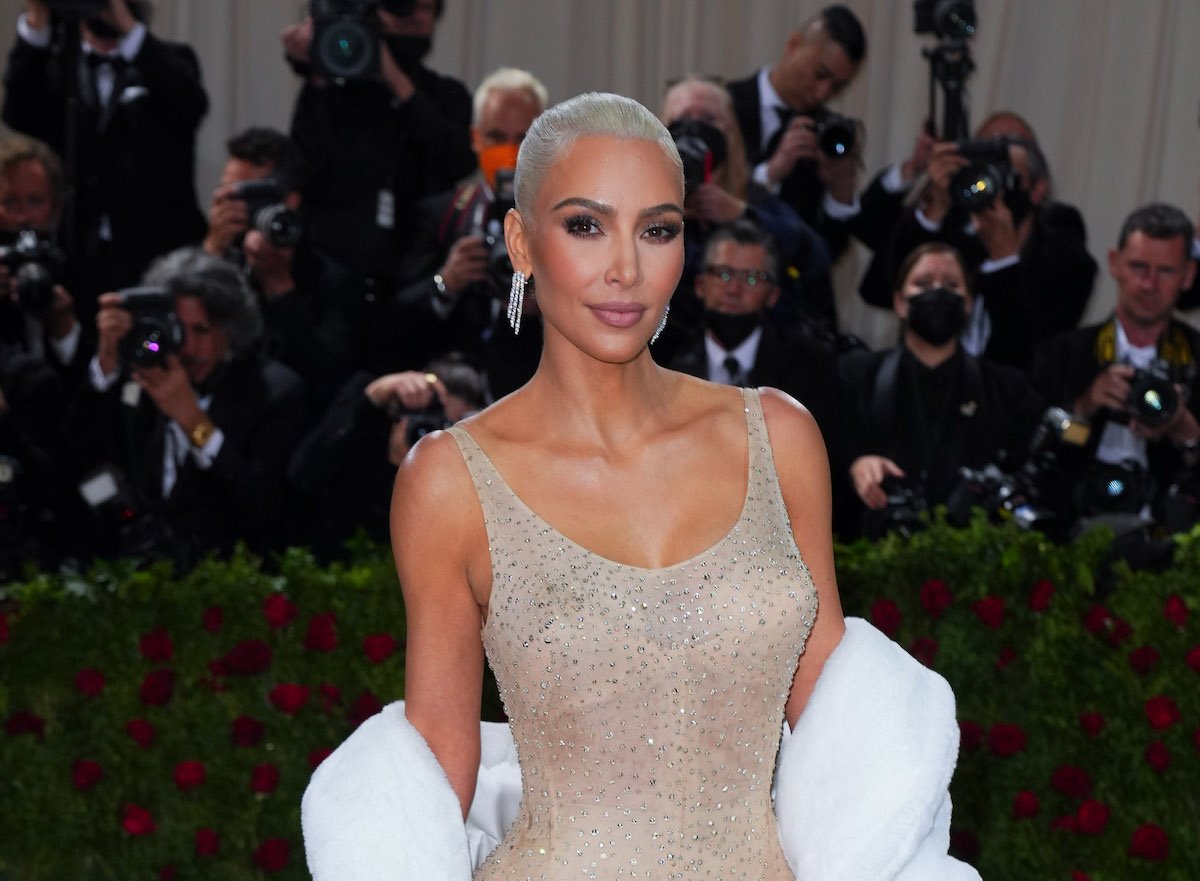 Kim Kardashian famously wore an iconic Marilyn Monroe dress to the 2022 Met Gala, and some fans think the gown has "cursed" the reality star. Here's what we know about Kardashian's decision to wear Monroe's dress, what has happened to her since the Met Gala, and what fans are saying about it.
According to Page Six, Monroe's dress was so delicate that it had to be stored in a temperature, light, and humidity-controlled vault, and the reality star is the only person to wear it besides Monroe.
The reality star donned the exact dress Monroe wore in 1962 when she sang "Happy Birthday, Mr. President" to President John F. Kennedy. Ripley's Believe It Or Not! loaned the gown to Kardashian for the occasion. 
"I thought it was a big mistake," Mackie told Entertainment Weekly after the Met Gala. "[Marilyn] was a goddess. A crazy goddess, but a goddess. She was just fabulous. Nobody photographs like that. And it was done for her. It was designed for her. Nobody else should be seen in that dress. The designer was also concerned that the dress was damaged after being worn by Kardashian.
Many fans criticized Kardashian for wearing the famous dress, believing she damaged a historical artifact. Bob Mackie, the fashion designer who drew the sketch for the original Jean Louis gown, said Kardashian was making a "big mistake."
Fans think Kim Kardashian is 'cursed' after wearing the Marilyn Monroe dress
Some fans believe that Kim Kardashian is "cursed" after wearing Marilyn Monroe's dress to the 2022 Met Gala. They discussed it in a Reddit thread titled, "Lowkey think this dressed [sic] cursed Kim….." with a photo of the reality star wearing Monroe's gown. 
Kardashian also drew criticism for revealing on the red carpet that she lost 16 pounds in three weeks to fit into the garment (per People). 
Others suggested that "Marilyn has possessed Kim's body" and that the SKIMS founder seems to be "in an even worse place" after wearing the dress. Another fan said Kardashian has been in "a downward trend in her life" since the Met Gala. 
"Marilyn is haunting her house as we speak," one Reddit user commented, while another wrote, "She pretty much cursed herself with her obsession with age/perfectionism/beauty."
The reality star has received a significant amount of backlash since wearing the controversial gown 
Kim Kardashian received a great deal of backlash for wearing Marilyn Monroe's dress. She and her famous family have also been criticized heavily since the fashion event.
Kardashian has been the subject of mockery since the end of her nine-month relationship with Pete Davidson, who accompanied her to the Met Gala. She posted a series of bizarre thirst trap photos after the breakup, leaving fans to question if she was doing okay. 
The reality star has also received backlash for her recent comments about age and beauty. She told Allure that she has never had filler in her lips or cheeks, and she admitted to The New York Times that she would "eat poop every single day" to look younger. 
RELATED: Why Fans Think 'Monster Hypocrite' Kourtney Kardashian Should Be 'Shamed' and 'Heavily Fined'
Go to Source