Prince William Was Actually the Person Who Encouraged Kate Middleton to Get Real About Motherhood — 'Just Talk'
Kate Middleton's podcast interview on Happy Mum, Happy Baby featured candid moments about motherhood.
Giovanna Fletcher, the podcast's host, later said Prince William encouraged Kate Middleton to open up before they started recording. 
Kate Middleton went on the podcast shortly after launching 5 Big Questions on the Under Fives.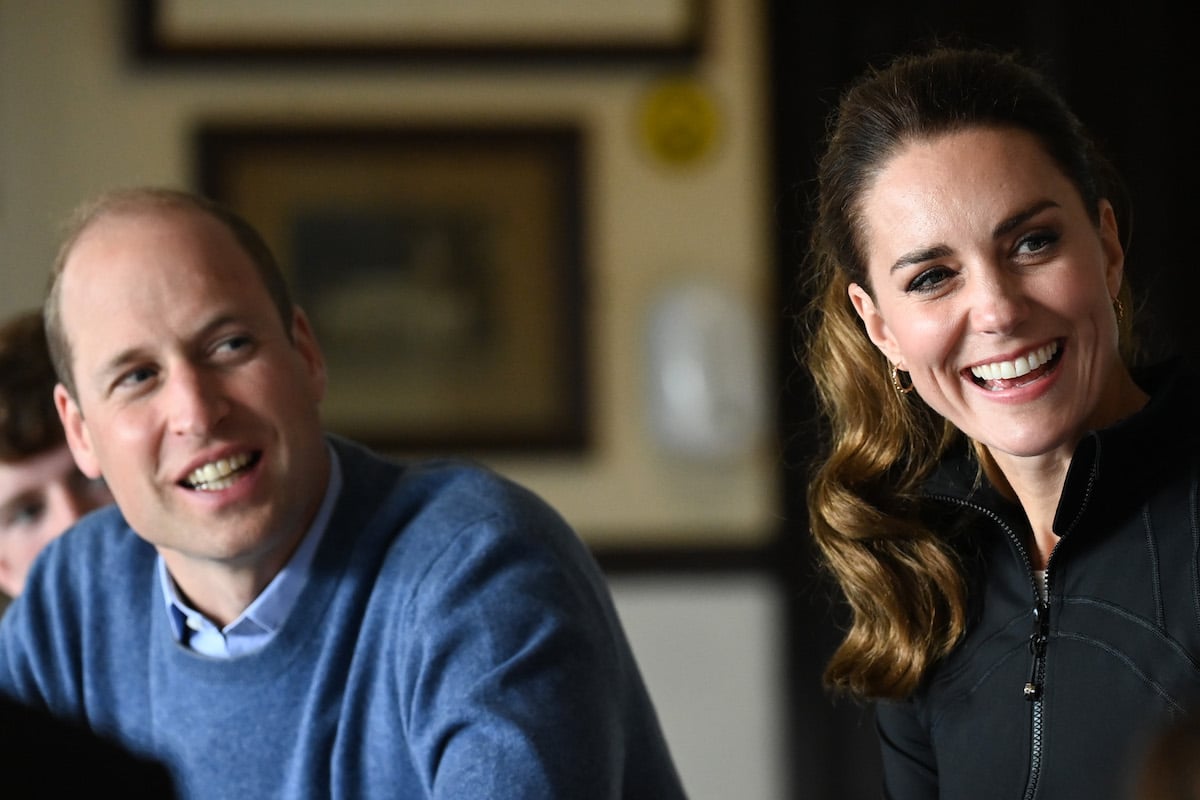 The inaugural Kate Middleton podcast interview happened in February 2020. And it marked a big moment for the Duchess of Cambridge. It was her first time sitting down for a podcast and she really went for it. Kate discussed everything from pregnancy and giving birth to experiencing mom guilt. According to the podcast's host, Prince William encouraged his wife not to worry about "exposing too much." 
TL; DR: 
Starting with pregnancy, she called it "a challenge" because of severe morning sickness. "I got very bad morning sickness, so I'm not the happiest of pregnant people," Kate said. Willing to "try everything," she taught herself "hypnobirthing" techniques to help her through labor. 
Kate Middleton's podcast interview: she opened up about her own pregnancies, why she preferred labor, hypnobirthing, and not being immune to mom guilt
In February 2020, Kate spoke with Giovanna Fletcher of the U.K. podcast, Happy Mum, Happy Baby. From the outset, the now-40-year-old was forthcoming about her own experience as a mom. 
The 'Happy Baby, Happy Mum' podcast host said Prince William told Kate Middleton to 'just talk' 
The Duke of Cambridge, who has experience with podcasts, offered Kate some words of advice before Happy Mum, Happy Baby. Per People, Fletcher said on I'm A Celebrity Get Me Out Of Here… William told Kate to "just talk." 
The podcast went live shortly after a national survey on children launched
Prior to Kate's podcast interview, a massive project of hers had just gotten underway. In early 2020, she launched a survey called 5 Big Questions on the Under Fives. Focusing on the lives of children and their families, the survey was distributed across the U.K. to thousands of people.  
Talk they did. The podcast host said she and Kate were supposed to have 45 minutes together but they ended up talking for an hour and a half. 
She continued, saying thousands of people participated. "More than half a million of you answered that call, so we've taken your input and combined it with even more public research to produce the U.K.'s biggest ever study on the early years," she said. 
Kate went on to release the results in November 2020. "Earlier this year we asked you five big questions about raising our under-fives. We wanted to hear what you think about the importance of the earliest years of our children's lives," Kate said in a video. 
RELATED: Kate Middleton Got the Idea to Share Family Photos From Swedish Princess, Royal Expert Says
Now, Kate's considered by some to be a parenting expert because of her extensive research in addition to her other childhood-focused initiatives.