Kate Middleton Has the Same Priority in Her Marriage as Camilla Parker Bowles — Royal Expert
William and Kate celebrated a marriage milestone in 2021
2021 marked a major event for the Duke and Duchess of Cambridge. They celebrated 10 years of marriage by releasing a series of photos taken at Kensington Palace as well as an anniversary video.
Kate Middleton's marriage to Prince William isn't all that different from another couple's in the British royal family. According to a royal expert, the Duchess of Cambridge and her stepmother-in-law, Camilla Parker Bowles, have the same priority in their respective marriages to William and Prince Charles. 
The televised ceremony drew millions of viewers around the world to watch the nuptials of Princess Diana and Charles' oldest son and his college sweetheart.
A decade earlier, on April 29, 2011, Kate became an official member of the royal family. She walked down the aisle at Westminster Abbey in a now-iconic royal wedding gown.
William established the Earthshot Prize as a way to help combat climate change. Meanwhile, Kate's involved in childhood development and photography.
Fast forward 10 years and William and Kate are seasoned royals. Not only are they patrons of a number of charities, but they've also made their own marks with initiatives unique to their own interests. 
Kate's marriage involves making her husband a top priority
The Duchess of Cambridge puts a lot of emphasis on supporting William. Royal commentator and biographer Angela Levin told Marie Claire in January 2022 that Kate prioritizing supporting her partner isn't unlike what Camilla does with Charles. 
Through it all, they've grown from newlyweds to a family of five. William and Kate are parents of three. Prince George is their oldest at 8, followed by Princess Charlotte, 6,  and Prince Louis, 3. 
However, that's not the only thing Kate prioritizes within her marriage. The 40-year-old is "also finding patronages that are her own" which gives her an "independent part to play," Levin explained. 
"It seems to me that she is doing very much the same as the Duchess of Cornwall by making supporting her husband her number one priority," Levin said. 
Kate and William are the 'ideal team'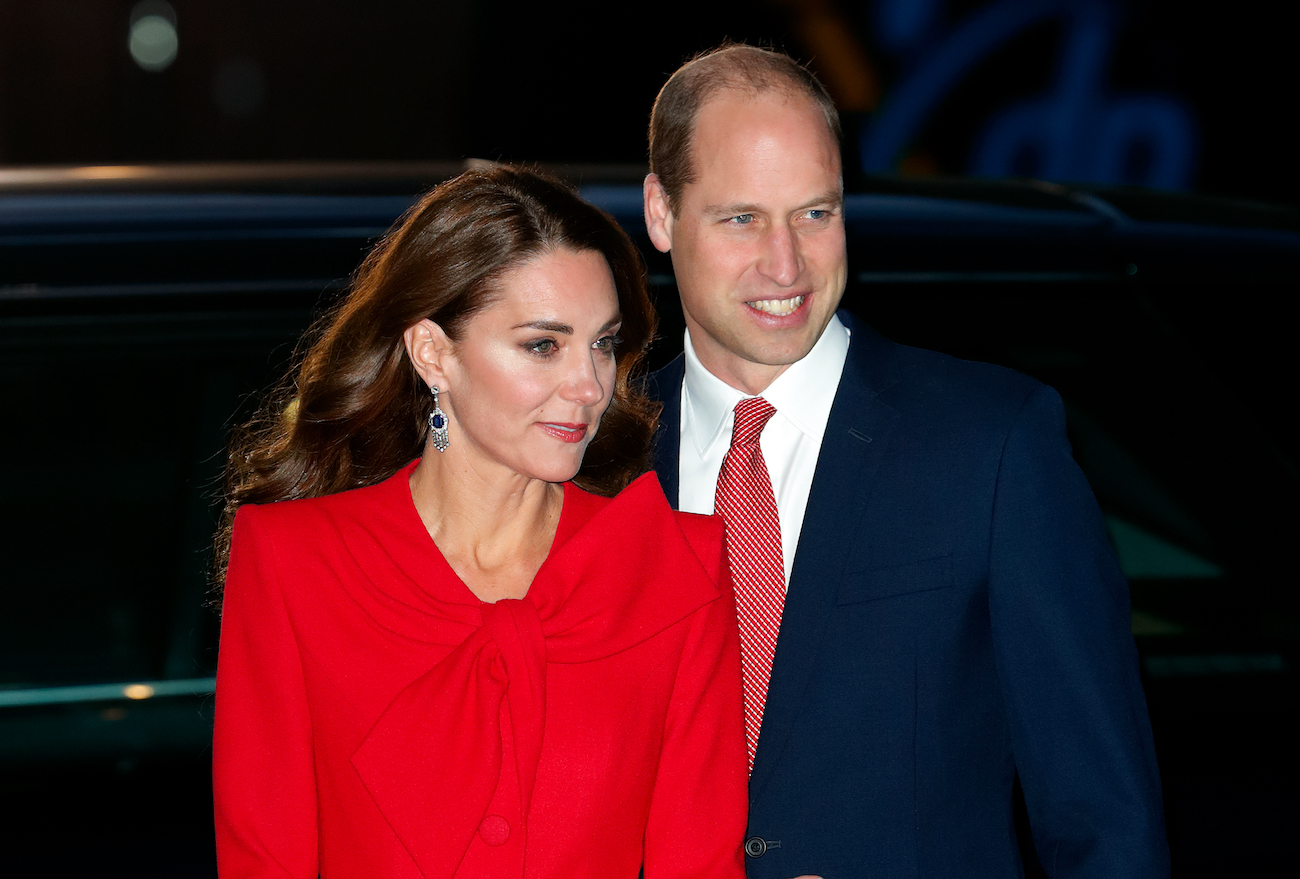 Kate's priority in her marriage might be to support William but the two work together as a top-notch team. Commentator Richard Fitzwilliams told Marie Claire they've positioned themselves as a "safe pair of hands" to lead the royal family.
The Duchess of Cambridge's charity projects, as previously mentioned, are a prime example. She worked with England's National Portrait Gallery to release a photography book all about coronavirus (COVID-19) in 2020. 
They were "carefully making sure in the early years that they were perfect, they were the ideal team," he added. 
"The facts are that they are not only a safe pair of hands, but they're also inspiring," he said. "If the royal family [have] the most significant use of soft power—no other royal family has the profile that ours has—then I'd say that the Cambridges are the perfect example of this."  
Read the original article from The Cheat Sheet
RELATED: Kate Middleton Apparently Sent a Subtle but Strong Message by Taking Her Coat off Indoors
Go to Source