High School Student Battling Terminal Cancer Gets Emotional Graduation Ceremony Just for Him
Eighteen-year-old Adam Wright has not led the easiest life. At only four years old, he was told that he had a type of cancer called Rhabdomyosarcoma. 
Terminal cancer is just one of the many issues he had to take on; one young man has faced a lifetime of hurdles and still keeps moving.  He has used his story to inspire and help others get up and fight no matter what.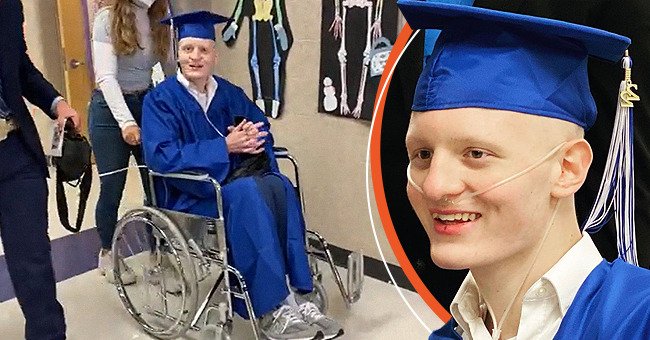 After the space of almost three years, the strong boy managed to fight it with the help of chemotherapy, and he went into remission. Sadly, this celebration wouldn't last forever. 
Around ten years after he found out that he was void of cancer, Adam's twin brother Timothy Wright fell sick with a type of rare blood cancer that tragically caused his death. Speaking about his sibling's passing, the grieving young man expressed: 
If that were not enough, a few months following the death of Timothy, Adam was once again diagnosed with cancer; this time, it was terminal and called Osteosarcoma, which is a rare cancer that affects the bones. 
"That was the hardest thing I've ever done in my life is say goodbye to my twin brother. He's my best friend and he always will be."