Old Man with Rose in Hand Saves Young Girl from Colliding with A Car – Story of the Day
Anna had been running errands for her mother around Toledo, Ohio all morning. She was so busy trying to get things done that she forgot about her date with her boyfriend, Julian. He was not the most patient person in the world and had been texting for a while.
Anna was in a hurry to meet her boyfriend when an older man kept her from being run over. When she explained the reason for her distraction, the man told her something she would never forget.
Then he started sending her voice messages. "Where are you, Anna? I'm not going to wait for you all day! You should have told me you were busy! You need to get here immediately!" he exclaimed in the latest voice message.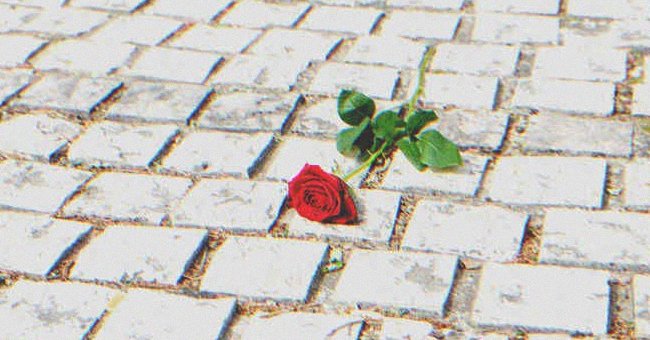 Anna texted him back that she was finally done and on her way. Hopefully, that would be enough to assuage him. They were supposed to have lunch at the mall food court, and Julian hated going to the mall.
But as Anna kept staring at her phone as she rushed to meet Julian, she failed to notice she had crossed the road on a green light. Suddenly, there was a loud honking from a car and a hand grabbing her arm to pull her back. She tripped, but the hand kept her from falling.
"Oh, sir. I'm so sorry! Thank you so much! I was just in a hurry," she explained to the man who bent down to pick up a rose he had dropped.
"Young lady, you should really pay more attention to where you're walking," a man said. Anna looked up and saw an older man. He had saved her from being hit by that car.