Nurse Becomes Fairy Godmother for a Baby Whose Mother Passed Away from COVID-19 in Her ICU
On August 25, 2021, baby Carmen was born via C-section, coming into the world at 2lb 9oz. Coming home two months early and having never met her mother, Emily Robison, she and her grieving father, 23-year-old Eric Robison, were at a loss.
A tiny soul entered the world in a tragic yet beautiful turn of events while another passed away. The little one, however, was vulnerable, and the path before her was unclear.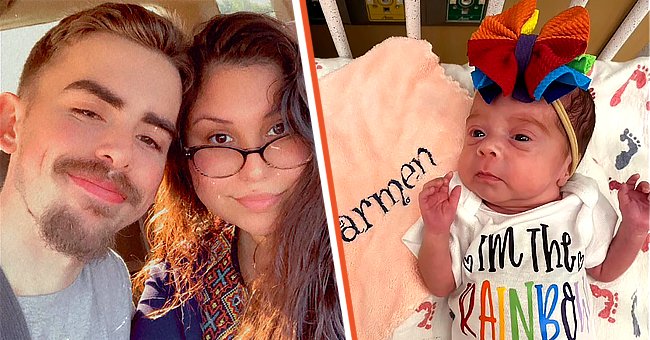 Without the help of his wife, his daughter being born prematurely, and no baby registry, this new dad had no idea what his next steps were going to be. Luckily, an angel was waiting in the wings. 
22-year-old Emily recently passed away at Mercy Hospital after a long and hard battle with COVID-19. Seven months pregnant, unconscious, and on a ventilator, doctors had to perform a cesarean. The 22-year-old succumbed to the virus on September 20, 2021, with her partner revealing: 
The new parent reminisced on how much his late wife longed to have a baby. Beyond the memories, Eric now had a newborn to look after. However, because Carmen had been born so early, he had none of the supplies necessary to look after her adequately. 
"She was on life support until she passed away and didn't know she gave birth."