'Fast & Furious': Vin Diesel Says His Feud With Dwayne 'The Rock' Johnson Was the Result of 'A Lot of Tough Love'
The franchise established both Diesel and Johnson as two of the highest-paid actors in Hollywood, but the two actors developed a toxic relationship in the process. Back in 2016, Johnson made pointed remarks about one of his castmates that was later revealed to be Diesel, turning their feud into a public spectacle.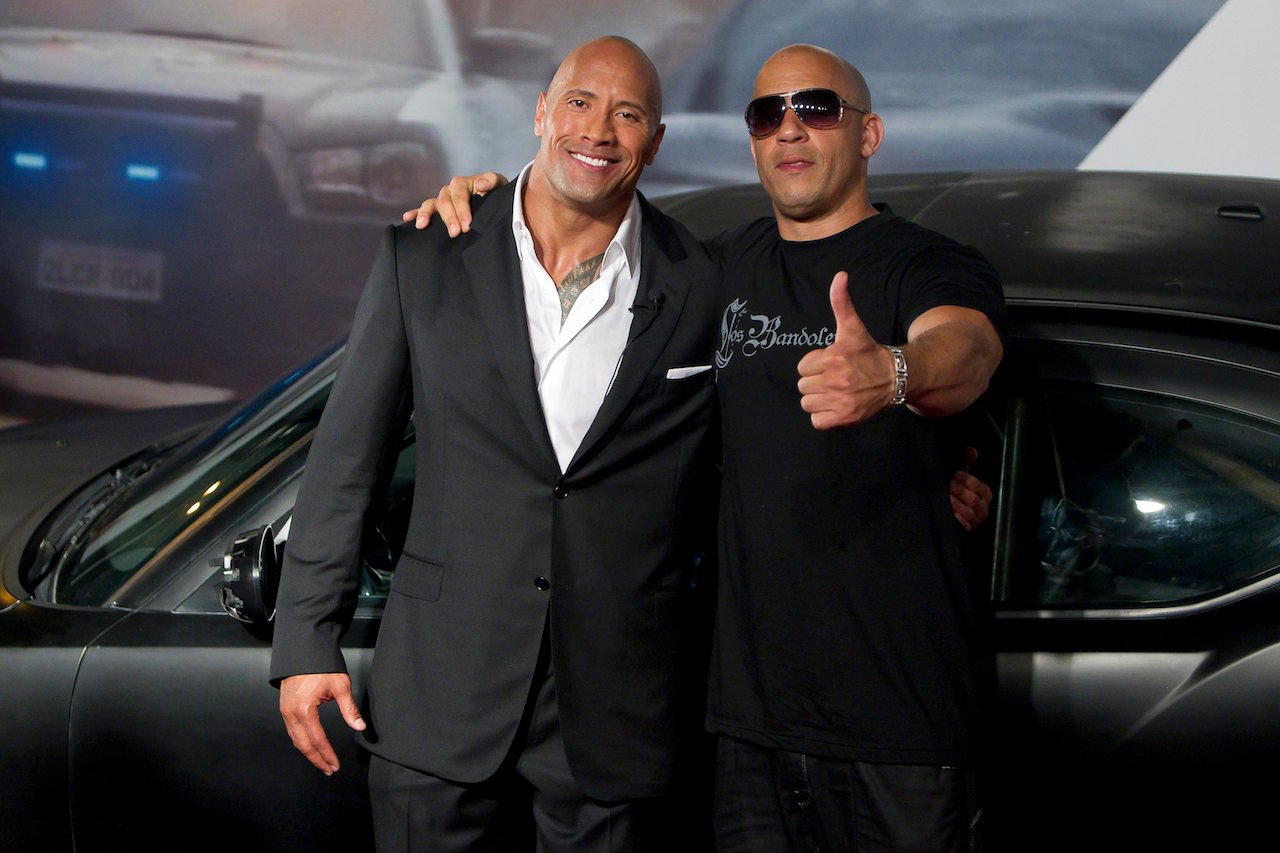 The Fast & Furious film series is one of the most successful and recognizable franchises in the world. Starring actors such as Vin Diesel, Paul Walker, and Dwayne Johnson, the movies have grossed over $6 billion at the box office.
Vin Diesel feuded with Dwayne Johnson while working on 'Fast & Furious' films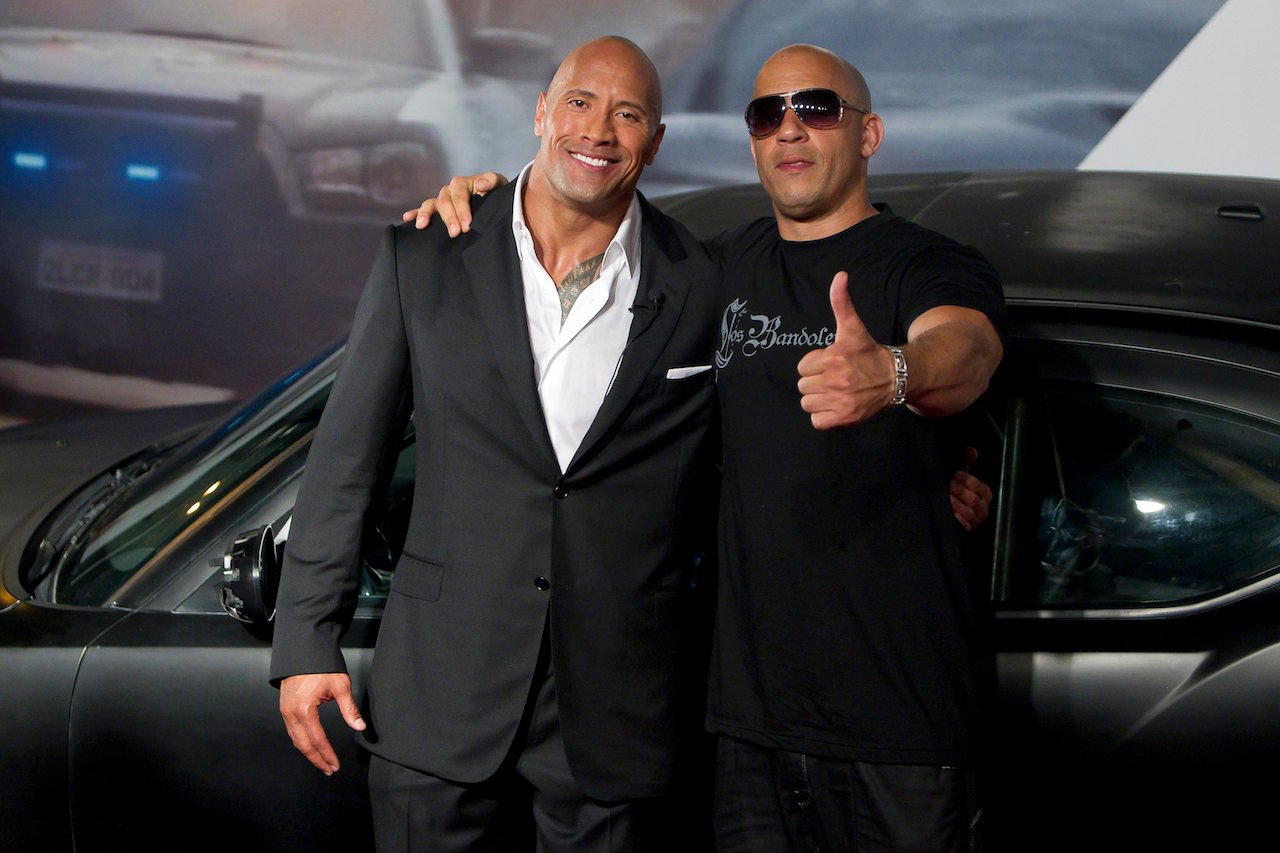 RELATED: Which Star Is Richer, Vin Diesel or Dwayne Johnson?
Years later the two actors were able to put their differences behind them, with Johnson getting his own spinoff, Hobbs & Shaw. Today, Diesel looks back on their tumultuous relationship and admits that their bad blood was caused by the "tough love" he showed Johnson while working on Fast & Furious films.
"It was a tough character to embody, the Hobbs character," Diesel said. 
Diesel discussed Johnson's addition to the franchise during a recent interview with Men's Health. 
"My approach at the time was a lot of tough love to assist in getting that performance where it needed to be.
Diesel noted that instead of having a gentle approach to ingratiating Johnson with the franchise, he had a harsher, more intense attitude that likely caused their initial rift. 
Getting more specific about the challenges he faced bringing Johnson on board, Diesel noted that it was hard to change the perception of Johnson, who had already been established in the wrestling industry. 
He says it was difficult bringing Dwayne Johnson into the franchise