This Mom's Empty Plate Prank Backfires on Her Toddler — Have You Ever Met a More Polite Kid?
♬ original sound – Kellie and Carson
In case you've yet to come across arguably the most polite baby to grace TikTok, allow me to introduce you to little Carson. With over 4 million followers on the platform, @_carsongang_, whose account is run by his mom, Kellie, has stolen the hearts of many fans with his empathetic and joyous reactions. In a recent viral video, raking up almost 82 million plays, Kellie presents her little boy with an empty plate, and his response is beyond precious.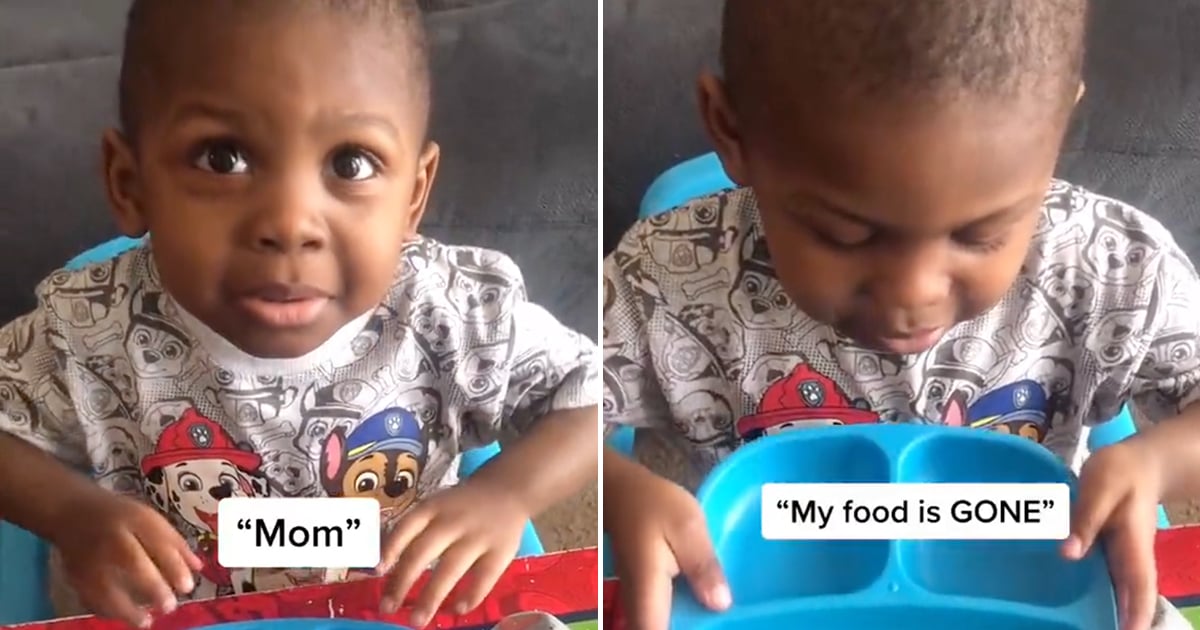 @_carsongang_

Watch till the end. His reaction made me so sad 🥺❤️Too cute

Commenters were not only obsessed with the boy's adorable facial expressions but also praised his ability to be more understanding and patient than most grownups. Check out Carson's sweet reaction above and prepare to instantly fall in love with the toddler.

In the clip, Carson is initially excited to receive his food, but his smile quickly turns into a frown when he notices his plate is empty. "Oh no, Mom, my food is gone," he tells Kellie with a sad look on his face. He then looks around, asking his mom what happened. When Kellie responds with "I don't know," Carson immediately shakes off his sadness and assures his mom "that's OK." His mom finally breaks from the prank and promises a confused Carson his food is coming right up: "No it's not, I'm gonna go get your food right now!"