Meghan Markle and Prince Harry's Interview With Oprah Winfrey Has to Be Re-Shot for This Reason
The chat between Lady O and the Sussexes, which took place last week, now has to be re-shot and re-edited. Read on to find out why.
After Prince Harry and Meghan, Duchess of Sussex stepped down from their royal duties on March 31, 2020, plenty of people wanted to snag the first interview with the couple. It was recently announced that the person granted that interview is Oprah Winfrey.
"I'm told that nothing is off-limits," Oprah's friend and TV host Gayle King said on CBS This Morning. "She can ask anything she wants."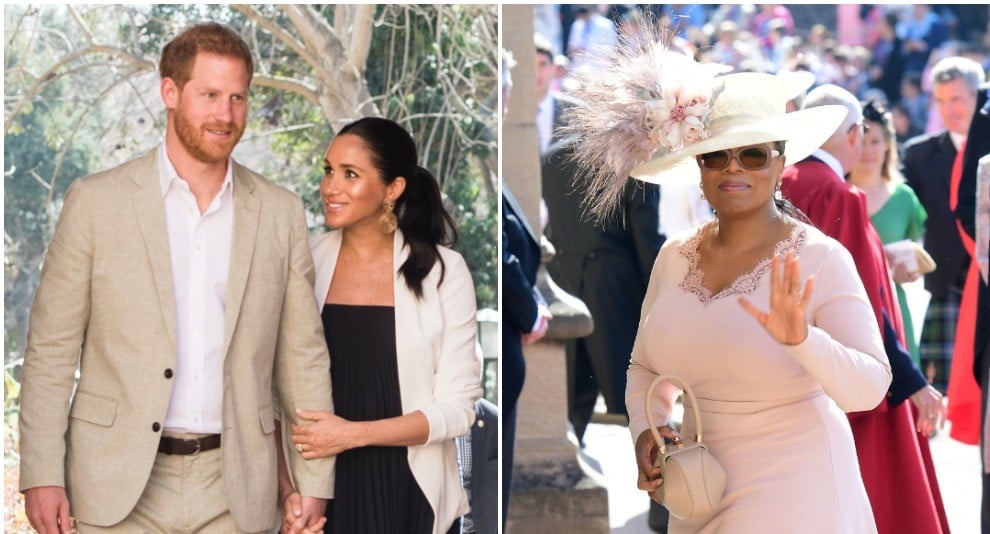 What topics did Oprah discuss in interview with Meghan and Harry?
When it was announced that Oprah was sitting down with the pair, everyone wanted to know what she was going to talk to them about.
RELATED: Why Some People Are Convinced Meghan Markle Is Having Twins This Time
In a press release, CBS detailed some of what Oprah had planned to discuss: "Winfrey will speak with Meghan, the Duchess of Sussex, in a wide-ranging interview covering everything from stepping into life as a royal, marriage, motherhood, philanthropic work to how she is handling life under intense public pressure. Later, the two are joined by Prince Harry as they speak about their move to the United States and their future hopes and dreams for their expanding family."
The following statement was released by Buckingham Palace on Feb. 19:
The reason parts of the interview need to be re-shot
Oprah, who has known Meghan and Harry for years and even attended their wedding in 2018, reportedly spent two days with the Sussexes shooting the interview. But after it was completed, the announcement was made that the duke and duchess would not be returning to their royal duties.
A source told The Mirror that because this development took place after the Sussexes did the interview with Oprah a portion of it has to be re-shot or re-edited.
Following conversations with the duke, the queen has written confirming that in stepping away from the work of the royal family it is not possible to continue with the responsibilities and duties that come with a life of public service. The honorary military appointments and royal patronages held by the duke and duchess will therefore be returned to Her Majesty, before being redistributed among working members of the royal family. While all are saddened by their decision, the duke and duchess remain much loved members of the family.

Oprah with Meghan and Harry: A CBS Primetime Special will air on March 7 at 8 p.m. ET on CBS.

"When the duke and duchess spoke, it was never envisaged they would have their patronages taken away," the insider told the publication. "Now, however, other than their titles, they are to have no role in royal life — a point producers know was not discussed when Winfrey spoke to them. Neither the Sussexes nor the TV crew saw the fallout of their interview leading to this. Harry and Meghan thought they would retain their roles. But things have significantly changed for them."