Fans Are Enraged Over David Letterman's 2013 Interview With Lindsay Lohan Where He Made Her Cry
As clips from the sitdown cropped up around the Internet, fans reacted on social media, expressing shock and anger over Letterman's line of questioning.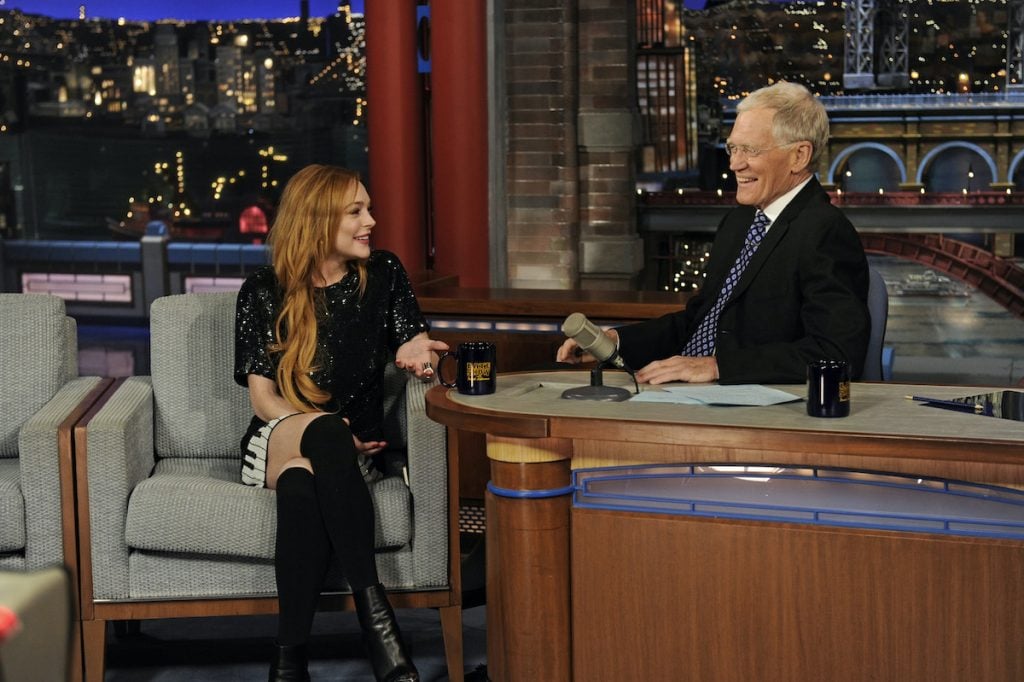 An old David Letterman interview has landed him in the center of a public reckoning over the media's treatment of celebrities. The interview dates back to 2013 when the famed TV host interviewed Lindsay Lohan and drilled her with a series of personal questions that made her visibly uncomfortable.
At first, things seemed to be going well. The cheery Lohan laughed along as Letterman did his shtick and read some of the past jokes he'd made about her life. But the tone of the interview shifted when he started questioning her about rehab.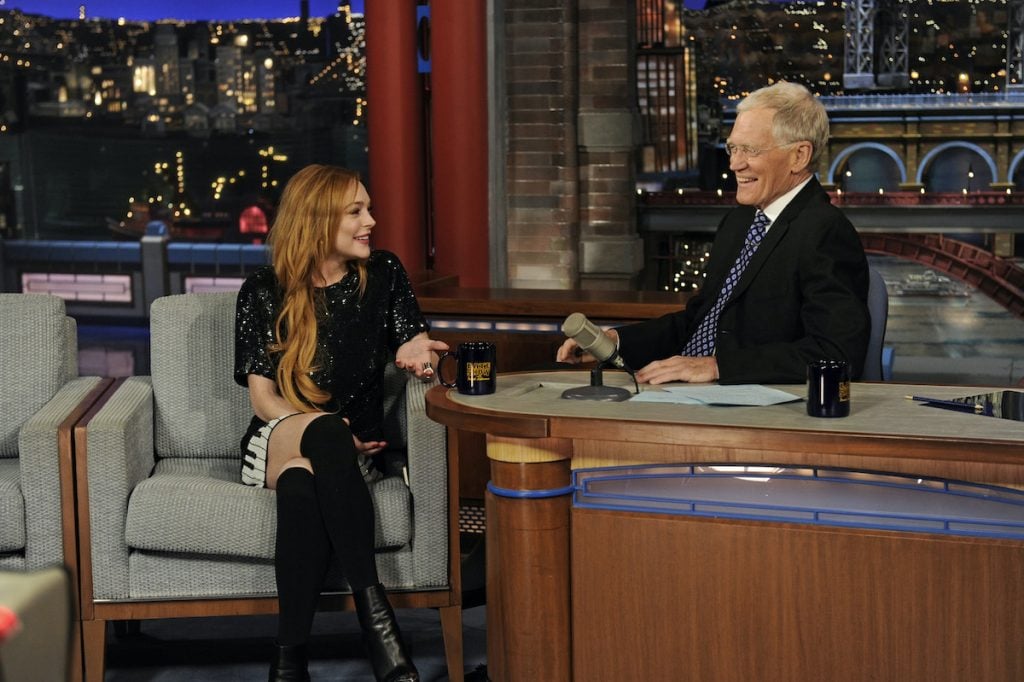 Watch David Letterman's interview with Lindsay Lohan here
Lohan appeared on the show amid a press run for Scary Movie 5 — one of her comeback films after a public battle with drugs and alcohol, which led to several rehab stints and court cases.
But Letterman continued on, pulling out a "list of things [she'd] endured" to read through. Lohan quickly snatched the paper away, laughing loudly as she read through the topics. "I thought you were going to be nice!" she exclaimed as she skimmed the page.
"We didn't discuss this in the pre-interview," she said at a point. "We're here for a movie. Let's stay on the positive."
"You're a good sport. I mean, we never thought we'd see you again, honestly, you know, because of the jokes and stuff. But yet you have enough spine, enough sense of yourself, enough poise to come out here and talk to me," he said at the end of the interview as Lohan started tearing up.
Although she was clearly uncomfortable throughout the interview, Lohan handled his questions with wit and aplomb, which left Letterman praising her.
RELATED: Lindsay Lohan's Net Worth (And How She Lost Most of Her Income)
How to get help: In the U.S., contact the Substance Abuse and Mental Health Services Administration helpline at 1-800-662-4357.